Four Must-Do Tips for Starting a Profitable Online Business in 2023
"What do you need to start a business? Three simple things: First, know your product better than anyone. Second, know your customer, and third, have a burning desire to succeed." — Dave Thomas.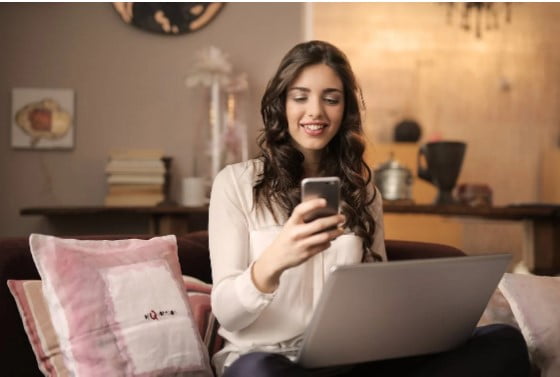 Starting a high-performing business is one of the most defining career decisions anyone can make. And even though there is a lot to gain if the company succeeds, very few entrepreneurs ever manage to transform their entrepreneurial dreams into a profitable reality. 
Thanks to the rise of online businesses, starting a business isn't as exhausting as it used to be. Today, more entrepreneurs can quickly identify new business opportunities, create a solid solution, build a robust online platform, and start growing their businesses.
That said, understand that creating a profitable business doesn't just happen. Sometimes, discovering what works can take years of focus and fine tuned hard work. So, today, we'll show you some solid tools and strategies that'll make it easier to build a profitable business.
Four Powerful Tips for Starting a Profitable Business in 2023
Choose A Solid Business Model 
There are numerous online opportunities for entrepreneurs. The first step to starting a profitable business is finding the one perfect for your business idea and crafting your brand around it. 
Knowing the suitable model to adopt for your brand and services will enhance your business's performance in the market.
Here's a simple rundown of six online businesses you can adopt.
Software as a Service (SaaS)
Some great examples of SaaS services are CRM software, email marketing platforms, invoice applications, live chat, help desk, product management, marketing automation, and analytics software. 
The best path to making a SaaS business profitable is to create a catchy name with a unique name generator, optimize your sales funnel, increase your customer lifetime value, craft a solid pricing strategy, and improve your customer experience.
If your online business offers products like templates, ebooks, videos, worksheets, or online courses, then the best path to profitability is to start by addressing a topic with high market demand, creating fun, compelling, well-structured, and information-packed content, and craft a solid pricing model.
Whether you're a fitness coach or business consultant, starting online coaching and consulting business calls for a complete understanding of your customer's needs, building a solid personal brand, finding the right price, and marketing your services with creative strategies.
There's more to starting a profitable online freelancing business than it seems. 
First, you need to position yourself as an expert in your desired niche, create your website, and provide great content on social media platforms like Twitter, LinkedIn, Quora, Reddit, and Instagram. 
Be sure to find a sweet pricing spot for your services, build your email list, create a solid client-acquiring strategy, and constantly upskill yourself and your team. 
Remember, the key to starting a solid, profitable freelancing business is to start small, focus on providing the best services, and grow slowly. 
Establishing a profitable affiliate marketing business will only work if you've built a reliable personal brand on social media, picked an affiliate program that aligns with the needs of your core audience, and established a great affiliate marketing funnel. 
Your e-commerce business's profitability depends on your ability to identify high-performing products, research your competition, and develop a sound business identity and strategy that'll set your business ahead of competitors.
Also, ensure you find a memorable business name, build your e-commerce brand, and consistently market your business.
Now that we've gotten a quick look at the six major types of online businesses, let's take a deeper look at what you need to do to boost profitability.
Identify Target Market 
Most businesses aren't profitable because they target the wrong audience. According to Philip Kotler, the father of modern marketing, the only winning strategy is to define your target audience carefully and consistently offer them superior offerings. 
And yes, the easiest way to recognize and communicate the needs of your target market is to become part of your target market. 
Think about it; if you play the piano, you can easily communicate and recognize the struggles of a fresh pianist and sell solutions that can help them improve. It's the same for running a profitable online business. 
And the easiest way to become one with your target audience is to research, connect with them on social media, and run a survey.
Get Settled On Branding 
Branding is the lifeblood of every online business, and that's because profitability in the online sphere hinges on brand identity, image, message, and the overall perception customers have regarding the brand. 
Take it from us; customers pay more for branded products because they trust the quality of these products.
However, online branding is more than just creating a beautiful logo or having wonderful websites. To successfully brand, your branding identity has to be based on values that align with your target market. 
Analyze Competitors 
Analyzing your competitors to figure out what they're doing right and wrong is something you cannot afford to ignore. Researching will help you identify the best way to optimize your business process to meet your customers' needs easily. 
For example, if your customers care about price, streamlining or innovating your supply and production process can reduce total cost, making it easier for you to offer great products at better prices. 
Customers will always choose the brand that best satisfies their needs, and has a good strong reputation in the industry, even if it's an online startup business. 
But then…
Don't Sleep on Marketing
Marketing is vital to every online company. So ensure you always inform your target audience about your incredible product or services. 
Capitalizing on your strong brand identity and making the best of every marketing platform, from social media to emails, will help your business grow, attract more customers, and become profitable.