Starting of Business in African Economy Provide You with Many Opportunities as It is a Developing Country and When It Comes to Make the Most With a High Resource Based Country Then There Are Many Profitable Business Ideas in Ghana 2023.
Ghana is an African Country With a Nominal GDP of $81.625 Billion and in the Last Few Years, There is an Immersive Growth in the Economy by Finding Petroleum and Natural Gas Resources and Other Rich Resources In the Country.
So the Country Provides Many Opportunities and Develops Business Cities Like Kumasi, Tamale, and Sekondi-Takoradi to Set Up Your Business and Startup Ideas.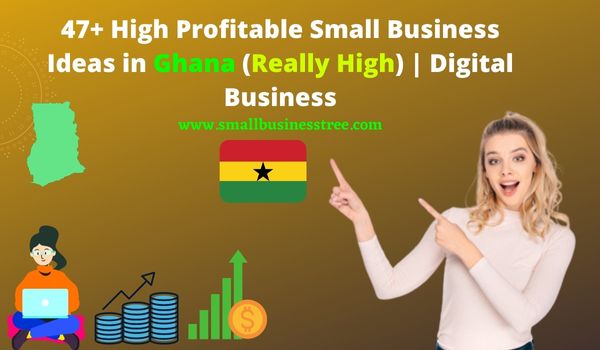 List Of 27+ Profitable Business Ideas in Ghana 2023
Some of the Major Benefits of Starting a Business in Ghana Are
Availability of Men Power for Any Type of Manufacturing and Processing Business
Widely Available of Rich Resources and Raw Materials.
Multiple Communication for Global Import and Export of Business
And Unsaturated Business as of Developing Country.
All These Benefits Attracts Both Insiders and Foreigners to Start Any Type of Small-mid Scale Businesses by Providing the Jobs Opportunities to the Locals.
So Find The Best Small Business Ideas According to Interest and Make Them Grow
Agriculture Business in Ghana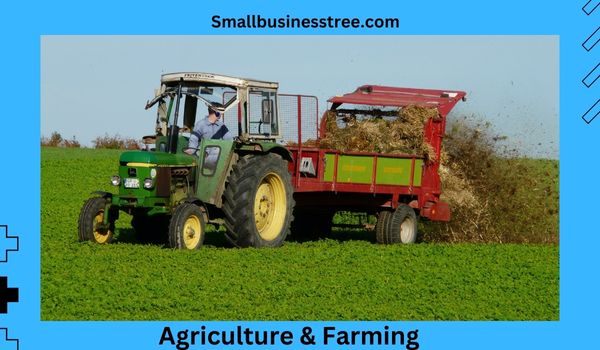 In Ghana Agriculture is Directly Connected to Food So the Government Comes With Different Subsidies, Schemes, and Agriculture Loans for the Farmers.
As a Young Entrepreneur, You Can Start This Agriculture Business With the Help of Modern Technology and Equipments With the Agricultural Loan and Work on Different Types of Agriculture and Livestock Farming.
With the Proper Planning and Hard Work You Can Make This Business Profitable by Dominating That Traditional Agriculture.
Investment- $1K+ Total Approx.
Revenue Potential- $1.5K-$2K Apr.
Location- Offline
Skills Required:- Agriculture Skills
Digital Marketing
Digital Marketing is One of the Most Profitable Online Businesses in 2023.
There Are Many Businesses Looking for Digital Marking Agencies to Increase Their Brand Awareness and to Get Sales.
So if You Have the Skills in Online Marking and Running an Ad Campaign for the Business on Google and Other Native Platforms, Then You Can Start It From Home.
With a Good Resume, You Can Pitch Different Small Businesses and Help Help Them to Set Up and Run Ads for Their Products and Services.
Investment- $100 Total Approx.
Revenue Potential- $500- No Limit 
Location- Online
Skills Required:- SEO, Digital Marketing, Ads Running 
Start Real Estate Business
Real Estate is One of the High Profitable Businesses, That Require Good Capital to Start.
Ghana is a Highly Growing Developing Country, So Starting Any Business Related to It Holds a Great Opportunity.
So Start Investing in Real Estate Business if You Have Any Investment and Make a Business Plan Around It to Get a High Return by Doing the Market Research.
Investment- $10K+ Approx
Revenue Potential- $500- $700 Per Month Apr.
Location- Offline
Skills Required:- Investment Skills, Prior Knowledge Of Real Estate
High Profit Business Ideas in Ghana 2023 (Easy & Scalable)
Import & Export Business in Ghana
Start of a Small Import and Export Business Has Many Potential.
Ghana is an Industry Based Country Where Many Products Like Food, Crops and Other Minerals are Export Daily, such as Import Different Raw Materials, Automobiles, and Oil.
So With a Good Budget, You Can Start Small National or International Import and Export Business.
Livestock Farming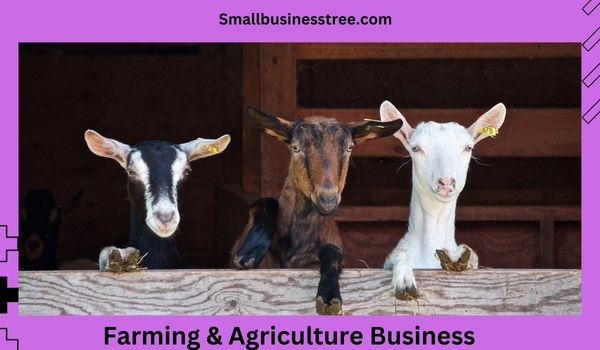 Starting of Live Stock Business is Another Profitable Business, That You Can Start With Low Investment.
First Understand the Market Demand and Then Start Any Types of Live Stock Farming Like Duck, Poultry, Eggs, Duck, Goat Farming.
You Can Also Take Bank Loans to Start This Business and You Can Get Returns Within a Year.
Security Service
If You Have a Low Budget Then You Can Start a Security Service Business Where You Provide Services to Banks, ATMs, Shopping Mall, and Personal Security Guard.
So Open a Security Service Business in the City With a Proper Marketing You Can Get Multiple Orders, There is a Demand for This Business and You Can Hire Skilled People, Who Have the Knowledge and Body to Be Coming a Security Guard.
Start a Restaurant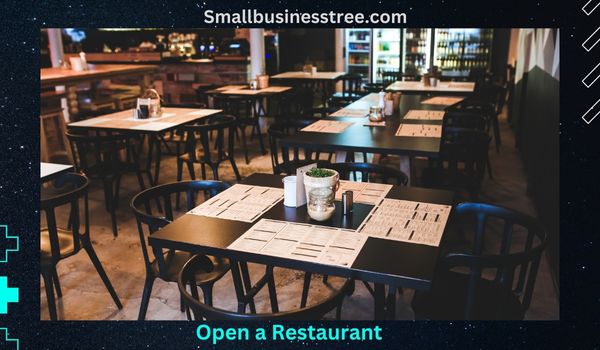 If You Have a Low Budget Then You Can Start a Small and Evergreen Foods and Restaurant Business.
It is One of the Most Profitable Local Business That You Can Start on the Road Side, in School & College Areas, Office Places, and Markets Place to Attract More Customers.
Serve Different Types of Dishes Like Italian, Chinese, and Others.
It is a Customer and Service Based Business That Need Cleanness and Proper Hospitality to Attract More Customers.
Tours & Travel Agency
There Are Many People Who Want to Go to Outside and Also Many People Want to Explore Ghana is There Are Many Beautiful Places to Visit and Some of Them are Mole National Park, Kumasi, St. George's Castle, Lake Volta, and Labadi Beach.
With a Low Investment You Can Start a Small Tour and Travel Business and Help People to Reach There Destination, You Can Help Them in Booking Hotels, Restaurants, Train or Flight Tickets, and Reach Their Destination Under a Good Budget.
You Can Also Provide a Tourist Guide and Rental Services to Make Money From It, Also Starting a Website of Your Business Will Help Tourists to Register and Get Help Online. It Will Increase Your Brand Awareness and Helps to Get More Clients.
Low Cost Small Business Ideas in Ghana 2023
Work As a Freelancer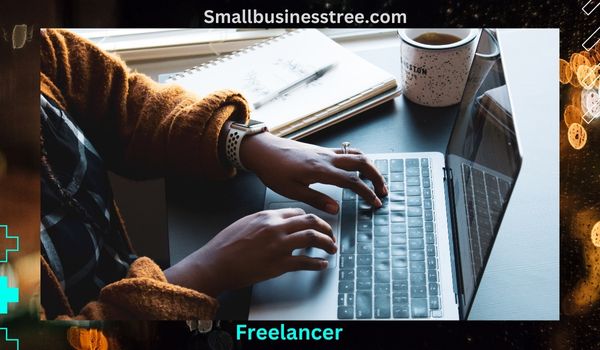 There is a Used Demand for Different Types of Online Skills Like, Coding, Content Writing, Marketing, Ads Services, and Others.
So if You Have Any Popular Skills Then You Can Start Selling It Online and Earn Money is a Part-Time Freelancer.
There Are Many Platforms Where You Can Open a Profile and Work for Different Clients.
Hair Salon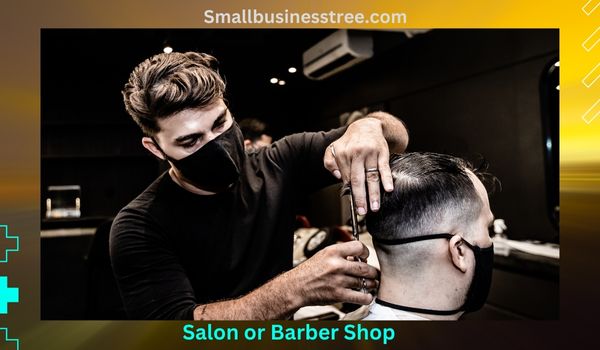 Start a Small Salon or Barber if You Have the Skills of Hair Cutting.
It is a Human Related Business and Always in Demand for This Service, So Start This Low Investment in Local Shop in a Market Place.
Detergents and Cosmetics
With a Low Budget, You Can Start a Different Daily Use Products Manufacturing Business.
When It Comes to Daily Used Products, Then Cosmetic and Detergent Are Comes to From Which Are Used for Different Types of Washing and Cleaning.
So With the Proper Business Plan Start Manufacturing Different Cosmetic From Face Wash to Shampoo and Sell It in the Local and Online Market.
Start a GYM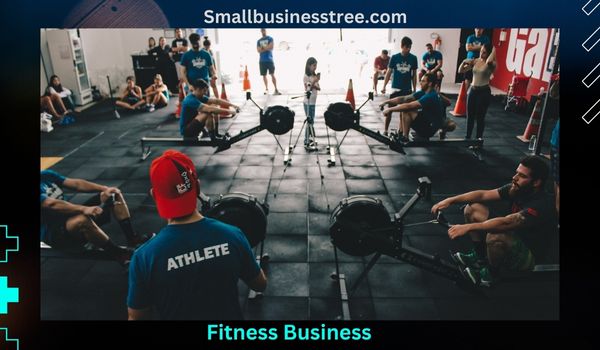 If You Are a Fitness Freak Then You Can Start a Yoga and Fitness Training Business Related to It.
Open a Gym in Your City and Aware People About Health, Young People Are Getting more Conscious About Their Health Day by Day and You Can Help Them to Get Into Perfect Shape by Making Money From It.
Selling of Additional Products Like Fitness Products, Gym Products, and Proteins is Another Side Income, You Can Also Launch Your Blog and Youtube Channel to Educate People About the Health Online and Also Other Sources of Earning Online From Fitness Channels.
Smart Phone Repairing Service
Starting a Low Cost Smartphone Repairing Business Has Many Potential to Start.
The Growth Of Smartphone and Tech Industry is Growing Rapidly and Starting of a Service Based Business is a Good Idea.
With low cost and Few Months of hardware Training, You can Start Small Smartphone Repairing And Accessories Selling Business
Youtube Channel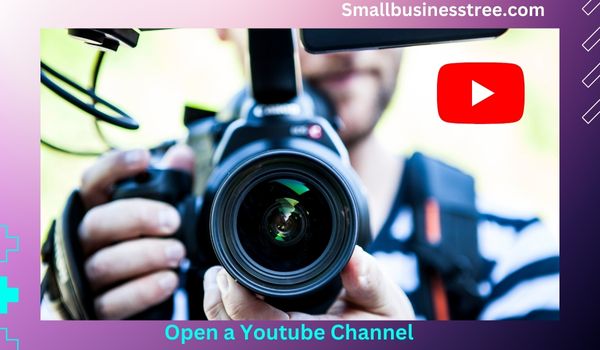 Starting a Youtube Channel With Selected Topics Will Help You to Grow Very Fast and Make Money With Fewer Subscribers and Views
Some of the Best Youtube Channel Ideas Are
Personal Finance
Crypto
Banking, Loan & Credit Cards
Blogging
Stocks and Trading
Affiliate Marketing
You Can Use Ads, Affiliate Marketing, Product Selling, and Other Methods to Make Money From Multiple Platforms With the Help of Your Single Youtube Channel.
Cab Driving Business
Starting a Part-Time Taxi or Bike Riding Service is Another Side Hustle That You Can Start in 2023.
If You Have All the Legal Documents for Riding, Then You Can Start a Small Taxi Driving Service in Your City.
There Are Many Online Platforms, Where You Can List Your Vehicle and Work for Them.
Low Cost Business Ideas in Ghana 2023
E-commerce Platform
From Small Businesses to Global Businesses, Everyone is Getting Aware of the Presence of Online Businesses or Taking It Online.
So There is Huge Potential for Online Ecommerce Businesses, Where Small Businesses List Their Products and Sell Them With the Help of Digital Marketing.
With a Minimum Investment, You Can Launch Your E-commerce Platform and Sell Products Online in 2023 With the Help of Digital and Social Media Marketing.
Catering Business
Catering Services Are Always a Demand Business That You Can Start With Few People.
From Small Events to Weddings, There is a Good Demand for Catering Services and You Can Start With the Minimum Skills.
Starting and Cooking and Catering Services Business is One of the Best Service Based Businesses That You Can Start With Low Investment.
It is a Local Business Where You Get Multiple Clients in Your Locality.
What are The Top Cities to Start a Business in Ghana?
There Are Many Cities in Ghana, Where All Types of Benefits are Available to Start the Business and Run Smoothly.
Here You Will Find All the Best Raw Materials, Labor, Import & Export Transporation, and Good Infrastructure.
So the Best Business Ciites Are:-
Kumasi
Accra
Tamale
Sekondi-Takoradi
Conclusion
You Might Be Thinking That, if Any Business is Profitable in the African Country Ghana, Then the Answer is Yes.
There Are Many Profitable Small Businesses and Online Businesses to Start in Ghana With a Very Profitable and I Suggest You to Go With the Online Service-based Businesses, That Require Very Less Investment to Start and You Can Drive Global Customers to Your Small Business Through Online.